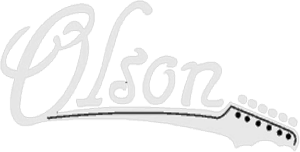 Experience Quality Craftsmanship
Languedoc Guitar Nope, It's an Ollandoc!
Our finished Ollandoc guitars similar to the Languedoc guitar, all have Seymour Duncan SH-1 pickups, locking strap buttons, locking Gotoh tuners, Ebony tailpiece has the stainless steel bracket which keeps it solidly in tune. Has the brass string retainer, brass saddle bridge similar to a Languedoc and a top of the line wiring harness made of about 25 feet of braided metal shielded wire, 500k Seymour Duncan pots, Switchcraft 3 way/jack and Orange cap. This is full hollow, 24 frets – 25 1/2 inch scale with a 14 inch radius ebony fretboard.
We Can Custom Build Your Guitar
I can work with you to pick out a great top, neck type and body. Wood choices can be Rosewood, Zebra wood, spruce, walnut, mahogany, KOA, and Plain, Spalted, Flamed or Quilted Maple. My personal email email is RO@ARTELCO.COM
We work with each person one on one.
The Ollandoc guitar… built for those who love playing Phish music and are playing songs by the artist Trey Anastasio… this guitar is sometimes confused with the Languedoc. Our Ollandoc Model is Similar to the old 1975 Starcaster that the Languedoc guitar body shape was styled after. What type of guitar does Trey play? Trey Anastasio of Phish plays a Languedoc… but can you afford the $20,000.00 price tag? We have one that sounds almost identical for just $3000.00.
We do offer a Layaway Plan
Contact Robert M Olson for more info.
The Heart Of The Beast - Languedoc Style Wiring Harness
USA Electronics with Braided Metal Shielded Wire – Coil Splitting with Serial & Parallel Switching
Our Languedoc type harness is one of the best wiring harnesses found in ANY guitar. We use all braided metal shielded wire routed around the f holes with all USA made electronic parts. There are eight wires coming from the pickups, they need to be shielded from each other for the perfect tone. It takes about 25 feet of braid metal shielded wire to insulated and stop any interference between the electronic components and all that wiring.
Seymour Duncan SH-1 Pickups
The Ollandoc Sounding like a Languedoc